TikTok is a popular video editing and sharing app.
Despite being so popular, it has been removed from Google Play Store and Apple App Store in India.
The decision to ban the app has been taken from the Madurai Bench of the Madras High Court.
The High Court also ordered the central government to ensure this decision.
TikTok app comes under the company of ByteDance.
TikTok has appealed to the Supreme Court to stop the ban, but the Supreme Court has refused to intervene in this matter.
Its next hearing will be on April 22.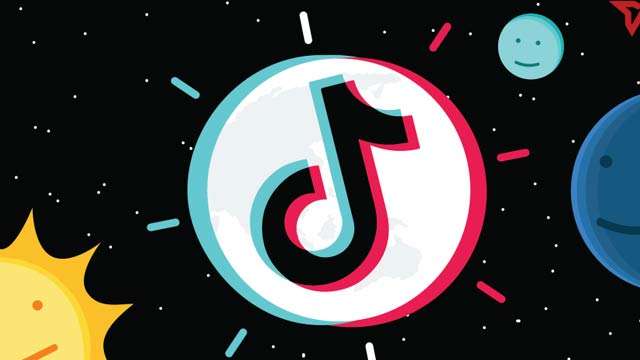 Google and Apple rematch TikTok app

:
Google and Apple
have removed TikTok from their App Store.
A Google spokesperson has said that under the policy we can not comment on any app but it is necessary to follow the rules in the country where we operate.
It means that no new user will be able to download this app from the Google Play Store and Apple App Store from now on.
TikTok released this statement :
Users who have downloaded the TikTok app on their mobile phones can use it without any interruption.
We have appealed to the Supreme Court to remove the ban, which will be heard on April 22.
At the same time, hearing will be held on April 24 in the Madras High Court.
TikTok
has also released an interim order on its app, whose screenshot we gave you below.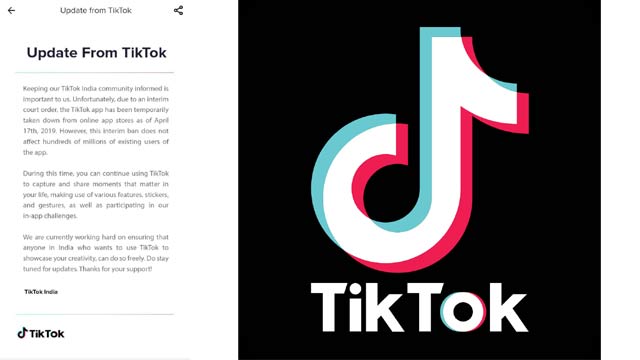 The petition was filed against the TikTok bay

:
A petition to ban TikTok was filed.
It was said that our culture is being humiliated on this app.
Also, inappropriate content is being encouraged.
It has a bad effect on children.
An example was given in this petition, according to which some children committed suicide due to the app.
It was claimed that children using this app are not safe.
Apart from this, TikTok was also accused of violating the users' privacy policy.
What is TikTok :
Tik-Tok is a social media application through which smart phone users can create and share small videos (up to 15 seconds).
'Bite Dance' is its owned company which launched 'Tic-Talk' in China in September, 2016.
The popularity of 'Tic-talk' grew rapidly in 2018 and in October 2018, it became the most downloaded app in the US.
Tic-talk on Google Play Store has been introduced by saying 'Short videos for you' (small video for you).
On the Play Store, Tic-Talk has been defined as defining:
There is no simple way to make small videos from Tic-Talk Mobile.
There is no artificiality in it, it is real and it has no limitations.
Whether you are brushing or making breakfast at 7:45 in the morning-wherever you are, wherever you are, come to the tic-talk and tell your story to the world in 15 seconds.
Your life gets more fun with Tic-Talk.
You live every moment of life and look for something new every now and then.
You can give your video a new color with special effect filters, beauty effects, funny emoji stickers and music.
Techinfoworm
'Tick-tok' in India
Tick-talk downloads in India have more than 100 million downloads.
According to a report of the
Economic Times
, it uses around 20 million Indians every month.
The popularity of Tic-talk among Indians can be estimated from the fact that eight million people have reviewed it on the Google Play Store.
The interesting thing is that there are a large number of people who use 'tick-talk' in villages and small towns.
What is even more shocking is that the tick-talk madness is speaking up to the small children of ages seven to eight years old.
Not only this, now it has been liked that Bollywood stars such as Shraddha Kapoor, Tiger Shroff and Neha Kakkar have also come on Tik-tok.